The Integrated Brand Experience.
Founded in 2006, Digiqom has been providing integrated marketing solution for brands, non-government institutions, and government establishments since the dawn of the digital era. A special showcase in Facebook Global Gallery, industry recognition and history of executing big-ticket campaigns with some of the leading brands and causes puts us in the league of some of the most creative and innovative marketing agencies across the globe.
We work in close collaboration with clients, helping them to engage effectively and enhance user experience. Our user-centric, data-driven approach focuses on creating a seamless experience across all digital, physical and communication channels. This unified brand experience results in a much more consistent, impactful, and valuable relationship across all digital and social media channels leading to enhanced Brand Reputation.
From icons like Shah Rukh Khan, to Shilpa Shetty; from political stalwarts like Piyush Goyal to Shashi Tharoor, we have been recognized for our unique approaches.
Our social analytics methodology powered India's first social media awards, that led to the discovery of pop sensation Shirley Setia, and so many others. Our "social media for social good" philosophy helped India's first lady of fashion, Ritu Beri launch "The Luxury League" to build an eco-system for design talent and traditional craftsmen.
We are proud to be orchestrating the digital journey of corporate giants like HDFC Bank, GMR Group, and so many others. Our current overseas client engagements has prestigious multi-government institutions like Asian Productivity Organization (Japan) as well as new organisations such as R Ventures Foundation (Amsterdam) amongst many others.
Digiqom's vision is toco-create the convergence of brands with Digital and social media to enable the emergence of digital communities in the open web and inside enterprises. We want to use Digital to help our clients connect with their audience.
Our Team
We work in close collaboration with clients, helping them to engage effectively and enhance user experience. Our user-centric, data-driven approach focuses on creating a seamless experience across all digital, physical and communication channels.
JAY VIKRAM BAKSHI
CEO
SHWETA BAXI
Vice President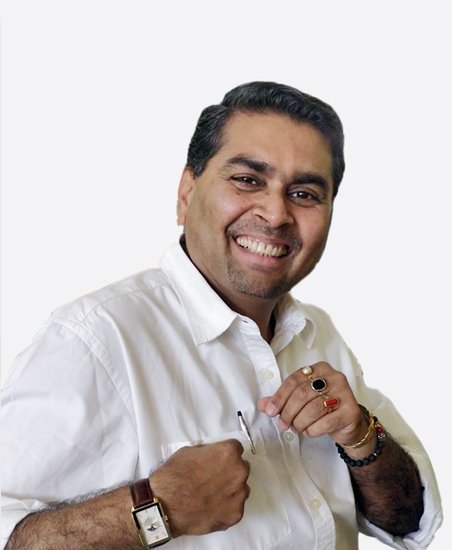 VINEET MATHUR
Consulting Partner
Our Milestone
2006
Humble Beginnings
Founded in Kolkata, digiqom aimed at globally connecting brands to audiences through digital platforms.
First Clients
Opened doors for Blackberry in India through marketing communications for focused targets.
2007
Journey begins
Managed entry of Vodafone and re-branding of Hutch to Vodafone in India.
2008
Missions
Handled the online and social media reputation of Global Big 4 consulting and accounting firm during The Satyam crisis.
Transcending Borders
Managed Public Diplomacy and Entrepreneur Engagement Strategy in India for United Kingdom Trade and Investment.
Bringing it home
Managed Custom designed social network platforms for global brands such as Nike, Alcott, Lerros and Ruby Tuesday.
2009
Strategizing
Conceived and supported Power of ideas campaign for The Economic Times on social media.
2010
Bi-lateral links
Digiqom created LinkedIn referral campaign in India to encourage people to join China ICT: China's largest ICT Fair
For a cause
Comprehended India's first social media advocacy campaign against elder abuse for Help Age India.
2011
Our Products
We launched user contest application and social listening tool as two independent social media products
Benchmark
3 successive mentions on global gallery for a product launch campaign for leading Credit cards on Facebook Studio.
2012
Making a change
Developed strategy and executed Social Media campaign to raise USD 70,000 from USD 300 in support for online auction of charity dinner with Sean Parker (Co-founder, Facebook) for American Leukemia & Lymphoma Society.
Global Reach
Facebook Studio highlighted Digiqom for engaging audiences via social apps for creating buzz for Mumbai Film Festival and for establishing brand connect.
Enabling success
Digiqom took the follower count from 2000 to 2,00,000 in less than 18 months for American Express India on social media.
2013
Expanding horizons
We broke new grounds in terms of social outreach and blogger engagement for the launch of Inclusix- by CRISIL, Ministry of Finance, Reserve Bank of India.
2014
For the people
#MakeinIndia records 1 billion+ impressions on social media from 103 countries.
Economic Front
Broadcasted Union Budget 2014 across multiple channels by empowering association with CRISIL Ltd, Times Now and Facebook India.
2015
Energy Sector
Digiqom managed social media amplification of RE-INVEST2015 – India's first Renewable Energy Global Investors Meet & Expo.
Banking Sector
Successfully covered 5 crore people and 5000 villages in India digitally for HDFC Bank's Dhanchayat- financial literacy and inclusion program in support of PM Jan Dhan Yojana.
2016
Digital Paradigm
Digital Amplification for International Solar Alliance - a coalition of solar resource rich countries to address their special energy needs.
OUR CLIENTS
At Digiqom, we are happy to have helped our customers by creating engaging experiences for them in the digital space.